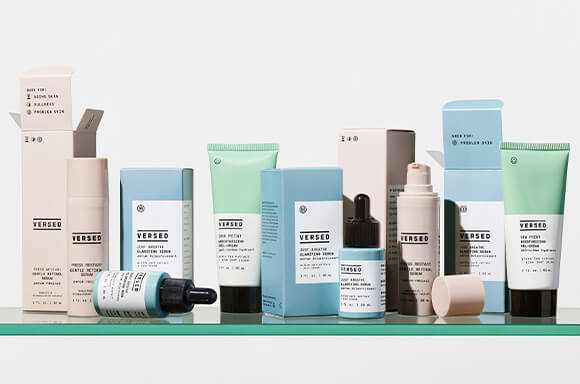 About the Brand
Hi, we're Versed. The vegan, cruelty-free, sustainably-minded skincare brand here to bring you results you can see—andfeel good about. Developed for you, with you, and with our planet in mind, our mission is simple: make good skin and clean products for all.

As a Climate Neutral Certified brand, we're committed to reducing waste, lightening our carbon footprint, and preserving Earth's ecosystems, whether it be manufacturing with post-consumer recycled materials, creating biodegradable formulas, or reducing (and offsetting) our greenhouse gas emissions. 

We help you find what you need to use and what you need to know. From breaking down ingredients to always showing you unretouched skin, we promise to keep it real.